What is Black Friday?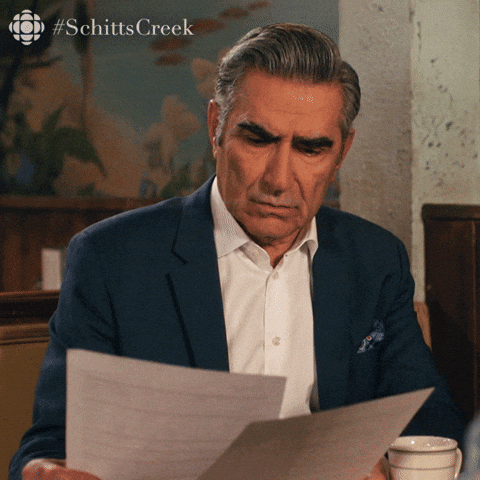 Black Friday in Egypt is a pretty recent phenomenon, however, American shoppers have been enjoying its deals for decades. From its very roots, Black Friday has been about shopping. In the US, the period between Thanksgiving and Christmas was when families went shopping for holiday gifts. Stores saw this as an opportunity to beat the competition with hot deals.
The exact origin of when these shopping sales became known as 'black friday' is unclear, but most sources agree that it had become popular across the US by the 80s. Some believe that the term 'Black Friday' refers to the day's intense crowds while others think that it refers to the accounting practice of writing losses in red ink and profits in black.
The first Black Friday deals launched in Egypt around 2014 according to Ahram Online where it was adopted by ecommerce platforms. According to the same source, the week of Black Friday in Egypt 2018 accounted for an almost x10 increase in sales compared to the rest of the year.
When is Black Friday in Egypt 2021?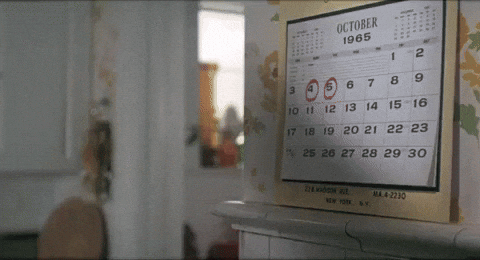 Black Friday in Egypt takes place on the Saturday the 27th of November this year. Many deals take place for the whole weekend and may include the week before and/or after.
Brands need to start advertising their deals well in advance though. Advertising for Black Friday starts as early as mid-October. You can create a Black Friday influencer campaign today in three easy steps with a free Trendster.io account.
White Friday vs Black Friday in Egypt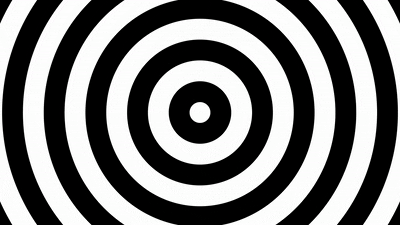 Because of cultural connotations, some brands have chosen to rename the holiday "White Friday" in Egypt instead of Black Friday. Other brands have taken the opportunity to insert whichever color relates to their brand, from yellow to blue.
The numbers, however, don't lie. This is the Google Trends data for Black Friday vs White Friday searches in Egypt over the past five years. The term 'Black Friday' is clearly here to stay in Egypt.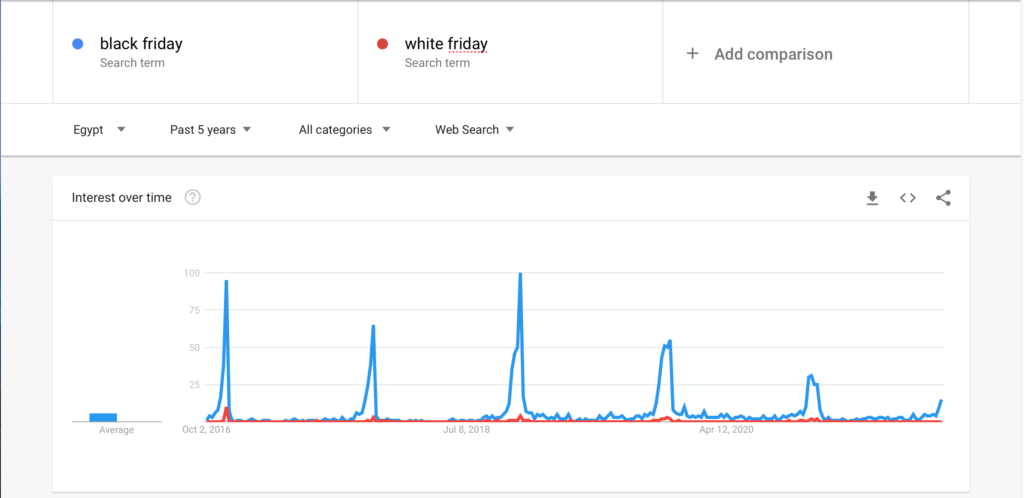 Consumer Behavior for Black Friday in Egypt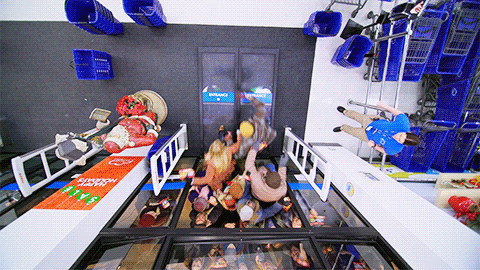 Over 70% of modern consumers claim that they are most influenced by social media marketing according to this Hubspot survey.
Black Friday Global data reveal that over 70% of Egyptian online shoppers used their smartphones for purchases in 2018.
With these two insights in mind, social media is the clear winner when it comes to advertising for Black Friday.
According to Ahram Online clothes and shoes were the most popular purchases for Black Friday in Egypt followed by electronics and makeup.
Supercharge your Black Friday with influencers
It's now common knowledge that influencers are an integral part of any social media marketing strategy.
According to Hawkmedia when brands share posts created by influencers, they are twice as likely to be shared and experience a 25% increase in likes and comments.
What type of content should I create for Black Friday in Egypt?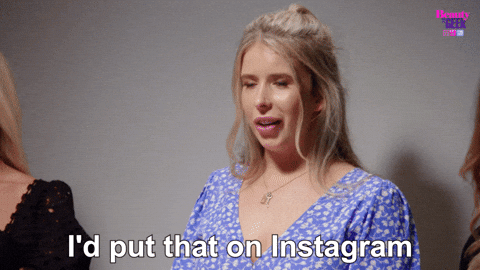 Unique advantages come with influencer marketing, from more diverse content and defined niches to saving money on production.
Product Review
One of the simplest and most effective ways to promote your products is with an influencer unboxing and product review. Depending on the influencer and their size, you can either send them a gift or pay for a collaboration.
Affiliate Discount Codes
Affiliate codes are a great way of giving discounts to consumers. Influencers get unique codes to share with their followers. This allows you to track their performance and pay based on how many sales they make. You can learn more about affiliate campaigns here.
Education
Organic content is content that looks like it could have been made by a friend rather than a paid ad. Organic content is what performs best on social media. You can find creative ways to include your products in influencer content as naturally as possible
Influencer Campaign breakdown: Max Fashion
Check out our Ramadan Campaign for Max Fashion for a little taste of what influencer marketing can look like for you.
When should I start my Influencer campaign?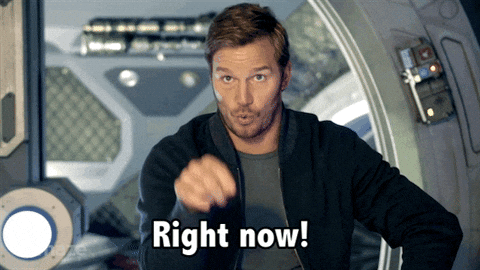 Although Black Friday takes place on Saturday the 27th of November, most deals extend to a week before and/or after. Some brands start advertising as early as mid-October to get ahead of the competition.
It's best to launch your influencer campaign a few weeks in advance so that you have time to negotiate with influencers and so that they have time to create and amend content for you. You can get started on a campaign with Egyptian influencers today on Trendster.io.
Drop us an email at info@Trendster.io to learn more.