As we wrap up March and get ready to roll into Ramadan, let's take a look at all the awesome influencer campaigns we've put together for brands.
Health Summit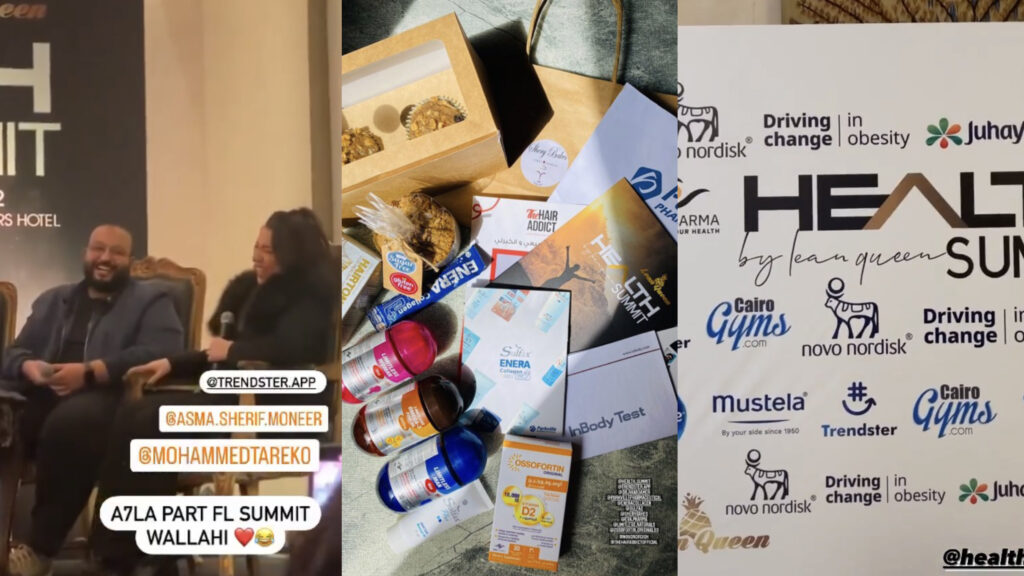 🥦 This month we were the offical partner for Lean Queen's first annual Health Summit. Egypt's top health brands and influencers joined together to talk about the importance of maintaining a healthy lifestyle.
Loolia Closet
💄 To celebrate the launch of the biggest Arab marketplace for all thing's beauty we brought together dozens of Egypt's top fashion and makeup influencers. Loolia closet is an influencer driven e-commerce platform with creators being a key part of their strategy. Influencers got to try out many brands of cosmetics and have fun with all of the interactive exhibits.
Max Fashion
👗 Max fashion launched in Mall of Arabia with fun and fanfare this month. Trendster invited Egypt's top fashion influencers to explore the new store and share the whole event live with their followers.
Mustela
👶🏻 The family owned french brand with over 70 years of experience are known for their natural ingredients and customers-first approach. For Mother's Day, they sent new moms care packs with samples of their shampoos and creams. The mothers were encouraged to share their personal parening journeys.
Koki
🐔 Quick, easy, and infinitely customizable. Leading up to Ramadan, Koki shared their range of products with a foodies and we were totally impressed by what they created! From Asian noodles to chicken pizza and puff pastry burgers. No two recipes were alike!
Ready to harness the power of influencer marketing and boost your business?
We'd love to have a chat! Email us at info@trendster.io or message us on instagram.
You can get started today at Trendster.io