We're excited to announce that we're bringing the same Trendster influencer analytics you know and love to Tiktok! Collaborating with Egyptian Tiktok influencers has never been easier and more reliable.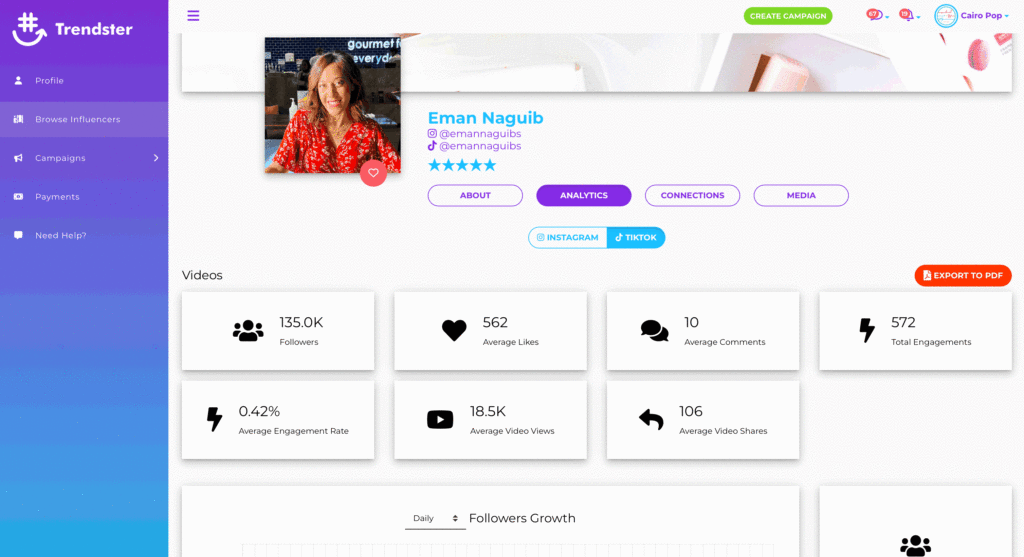 What influencer analytics can I see for Tiktok influencers?
Followers
Average likes
Average comments
Average engagement rate
Total engagements
Average video views
Average video shares
How can I see Tiktok analytics for Egyptian influencers?
It's as simple as clicking the instagram/tiktok toggle at the top of an influencer's page on Trendster.io!

You can additionally filter by platform when browsing influencers.
I'd like to learn more about launching an influencer campaign
Let's chat! You can reach us at info@trendster.io.