Tell Your Brand Story
Harness the power of authentic content created by inspiring influencers. Connect with your customers on a deeper level and boost your brand's impact today.
Get Started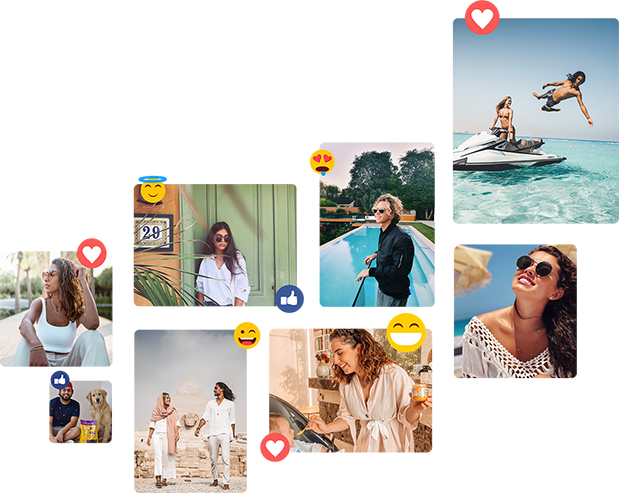 POST CAMPAIGNS
Easily reach out to tons of influencers by posting campaigns, set specific criteria to guarantee relevant applicants and finally get instant offers.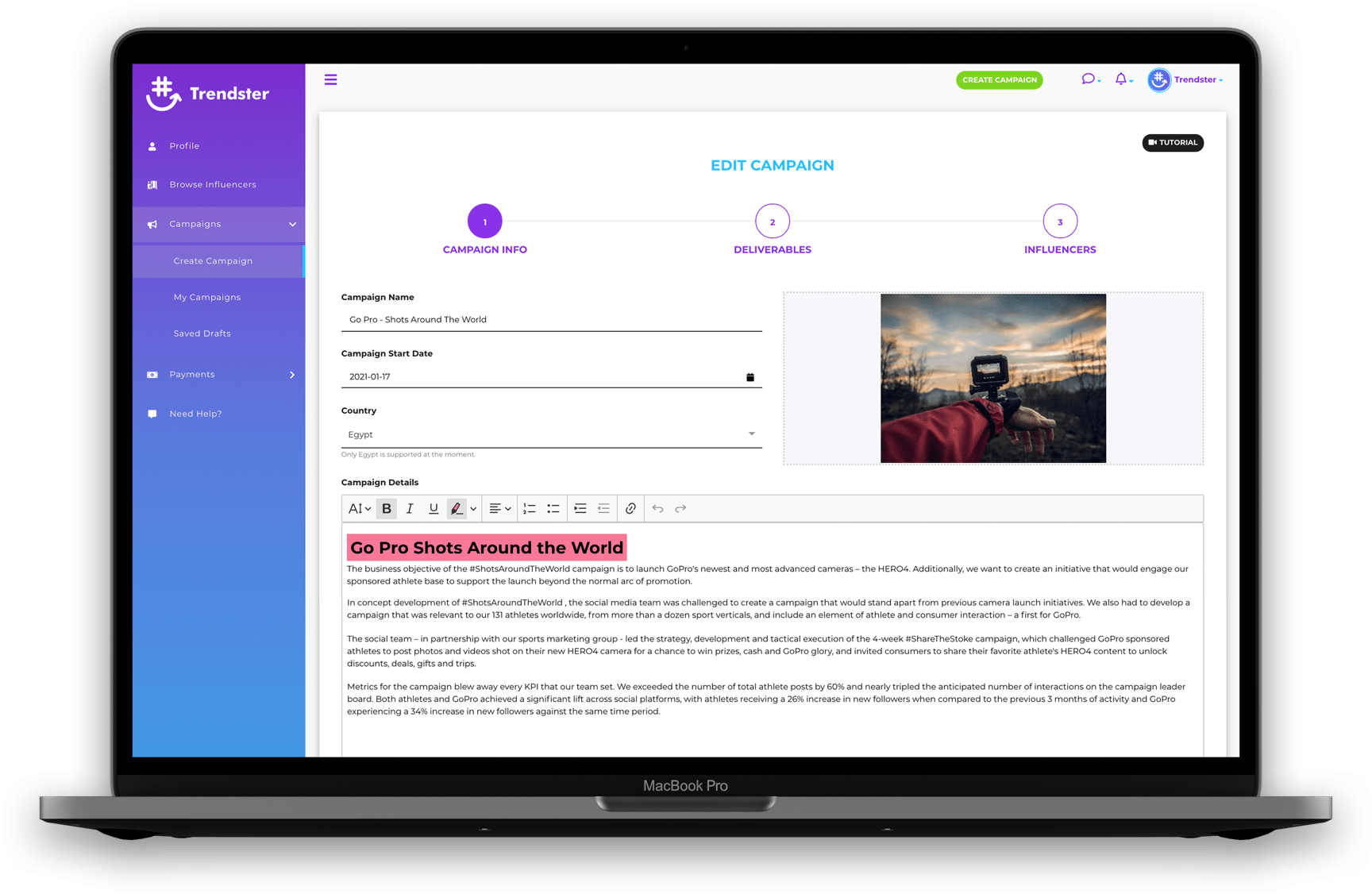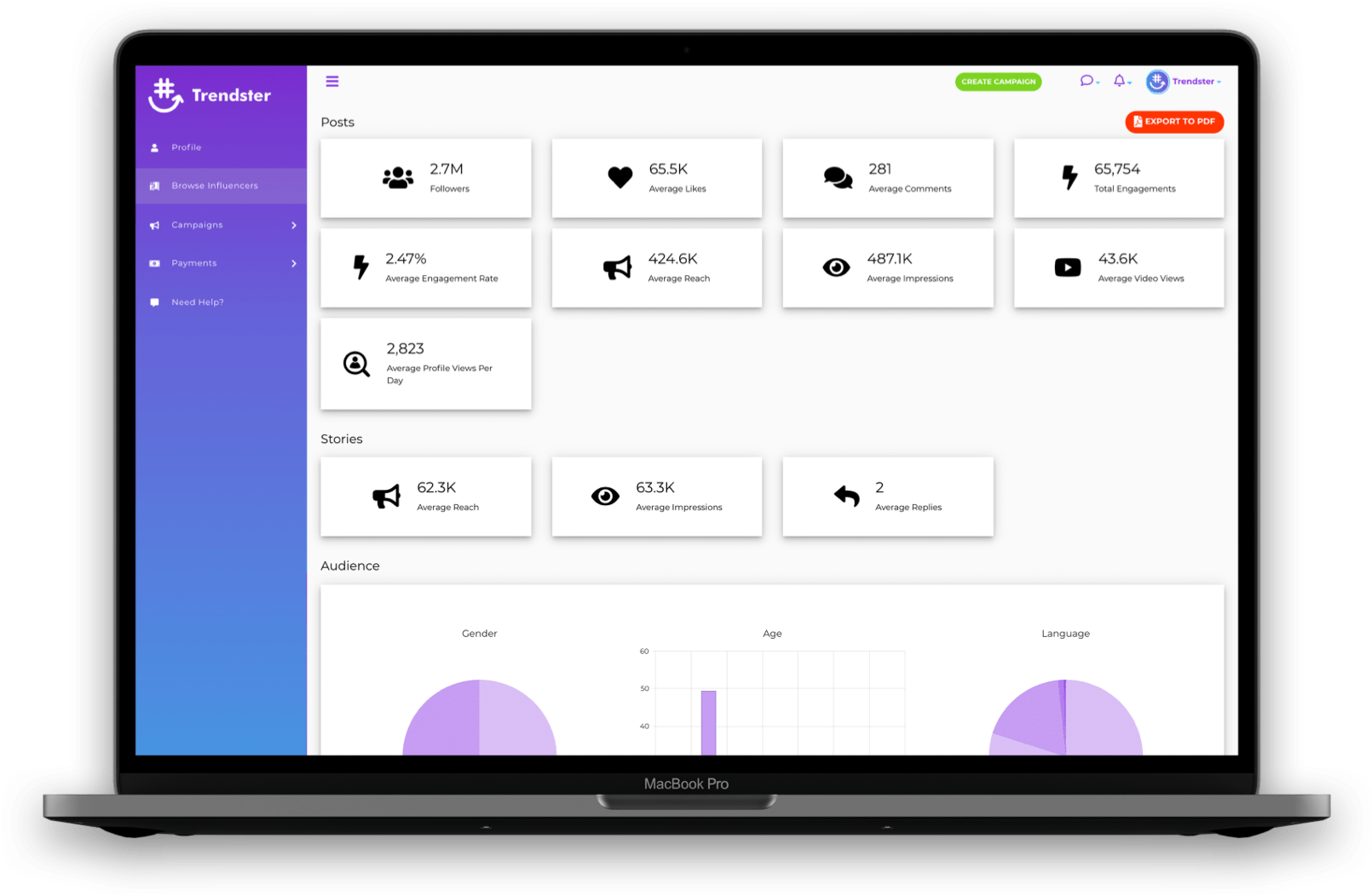 DATA DRIVEN SELECTION
Utilize our in-depth analytics tools to select the perfect influencer to represent your brand. We provide both influencers account metrics as well as ROI metrics to make sure you pick the right influencer every time.
MANAGE YOUR CAMPAIGNS
Once you have selected the perfect influencers for your campaign, you can immediately communicate, approve, and schedule content, and easily pay your influencers through our platform.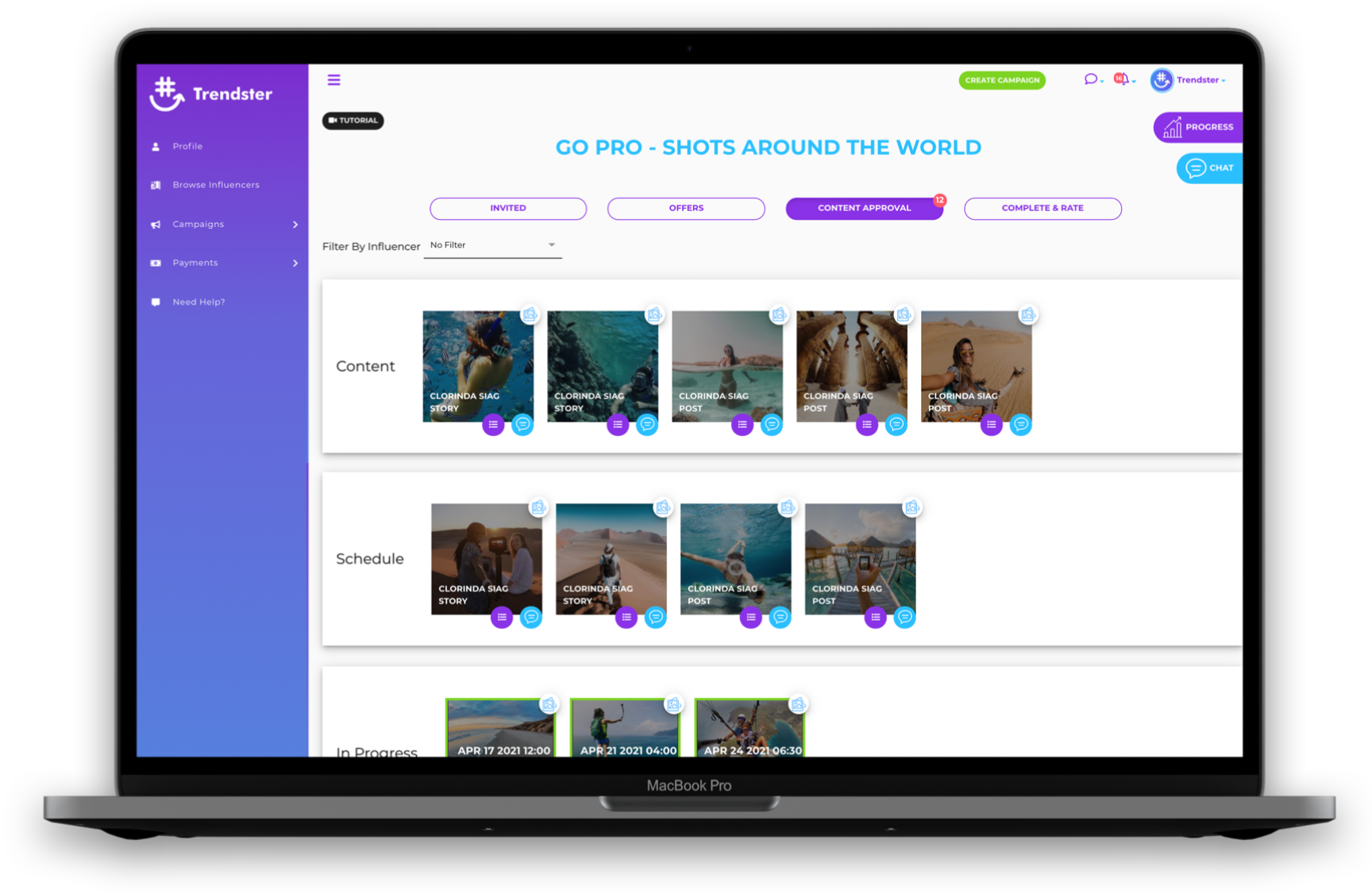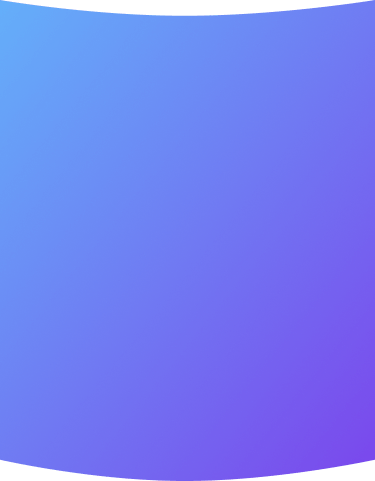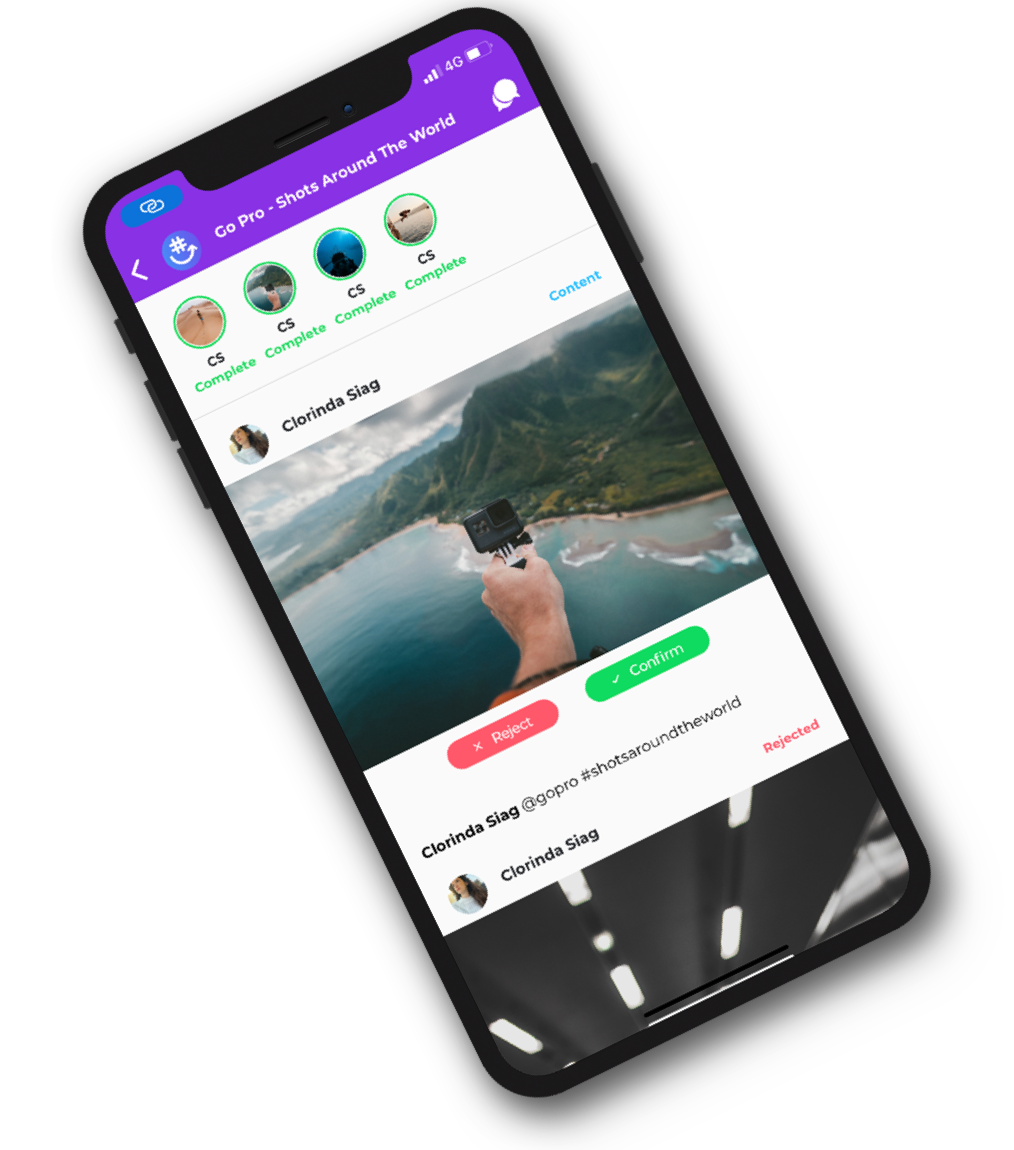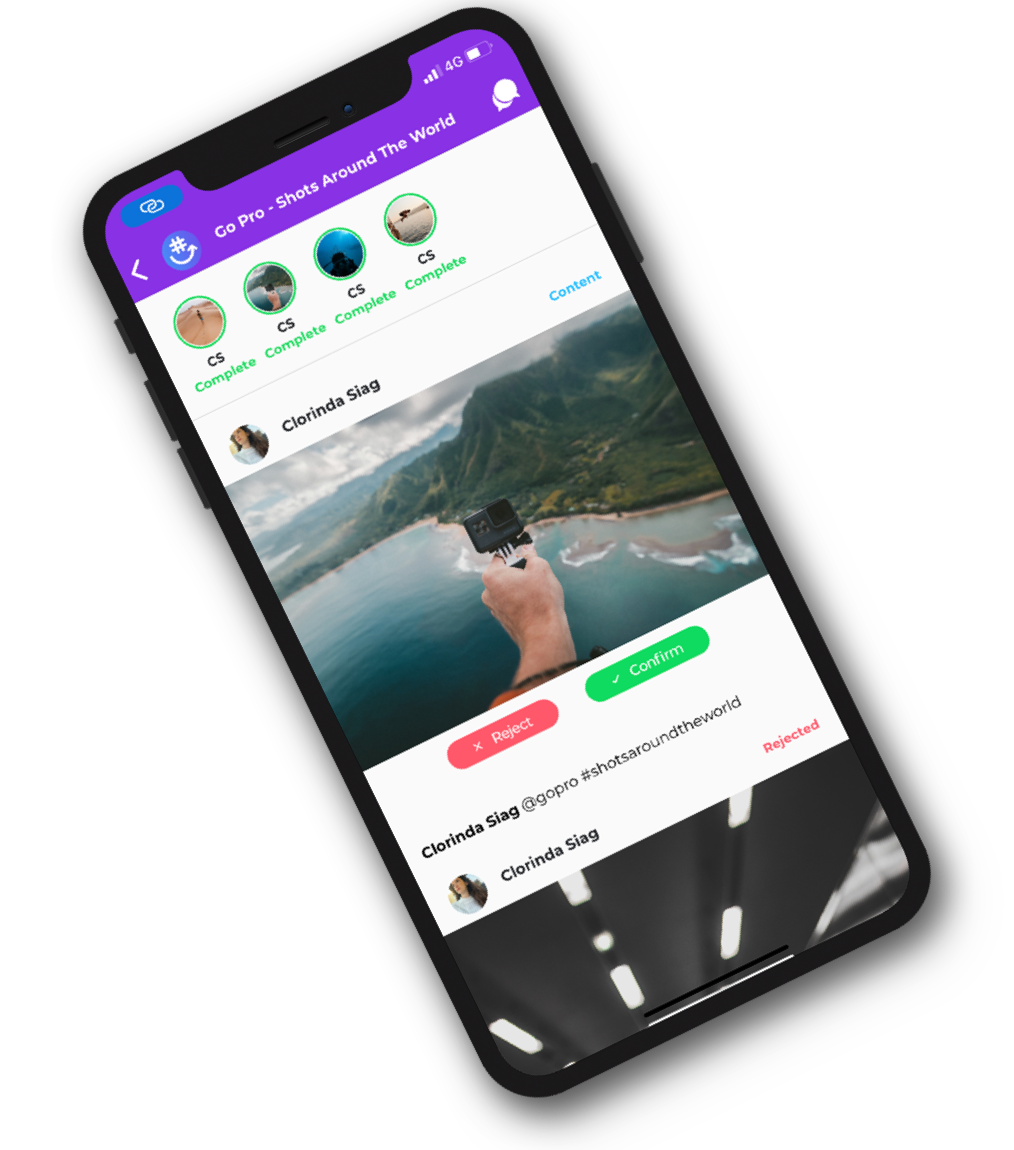 SCHEDULE A DEMO
Need More Support? Contact us directly and we will match you with the perfect account manager to handle all your needs.